DAY CAMPS AT YMCA CAMP CLAY!
YMCA Camp Clay Day Camps are week long programs designed for youth ages 6 - 14 years old.  The program revolves around 3 important aspects of youth development: character building, skill building, and relationship building.  YMCA staff are trained to facilitate activities with an emphasis on safety , learning, and fun.
Click on Day Camp Details for details on programs and cost. 
Browse Theme Weeks for information on themes and dates.
Ask about Financial Aid  for day camps!
---
Article excerpt from the American Camping Association on the areas of impact provided to campers by summer camp programs:
"ACA launched its National Camp Impact Study in 2016 to explore the lasting impacts of camp, and what happens at camp to promote outcomes that campers and staff go on to use in school, early jobs, and into adulthood. One of the first steps in this multi-year study was to survey camp alumni between the ages of 18-25 to see what they learned at camp and how they are using what they learned in their lives today. We sent this survey to a sample of camp alumni from ACA accredited camps as well as a sample of emerging adults in the general public—and the findings were nearly the same. The lasting outcomes of camp include relationship skills, independence and responsibility, appreciation for individual differences, and identity development."
---
"I can not tell you how much Tanner and Tyler absolutely loved it last summer.  They talk about it all the time. The friends they made and the memories will last a lifetime.  They can't wait to come back and have even offered to use their Christmas money to help pay for it, so they can come for more weeks."

- Keri, Tanner, and Tyler Summer 2020
---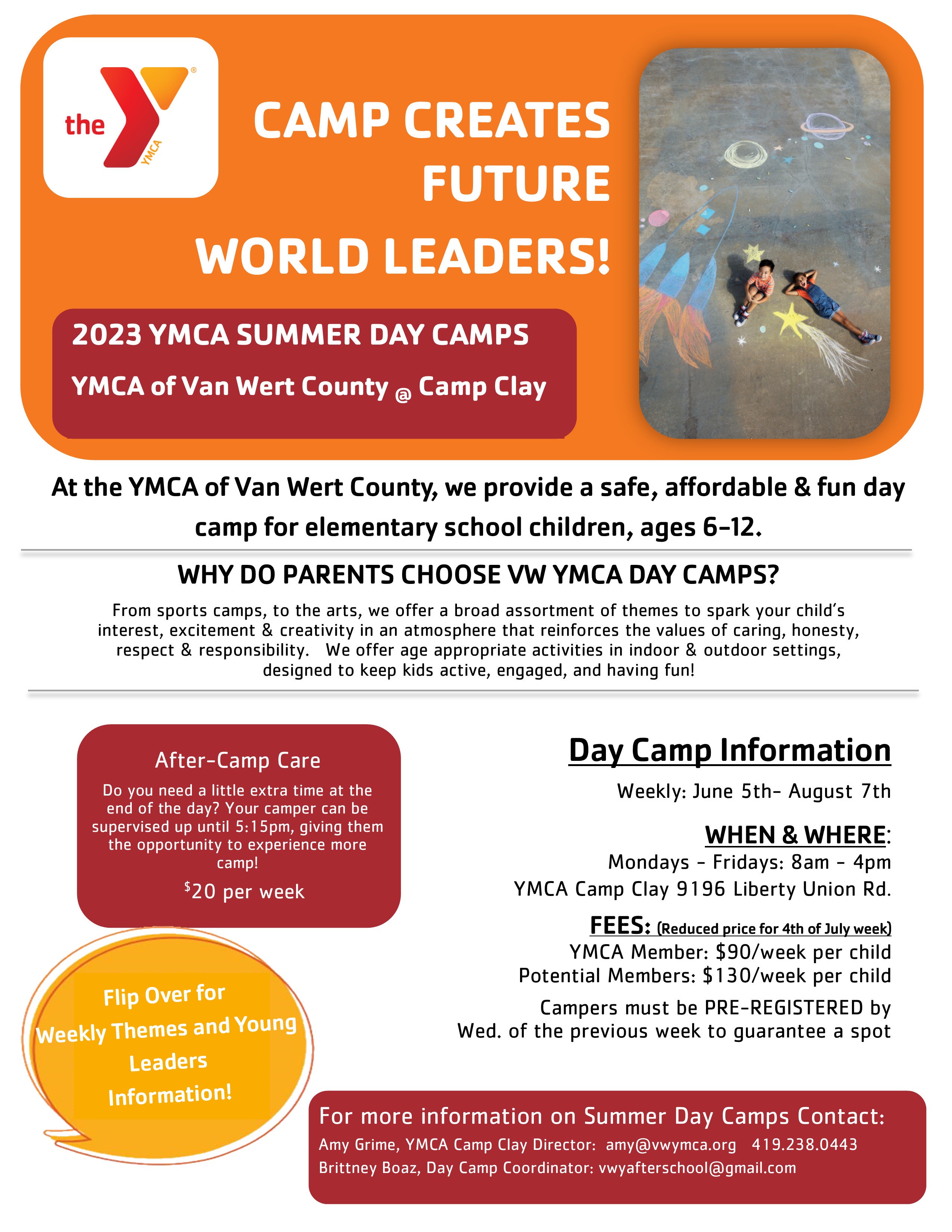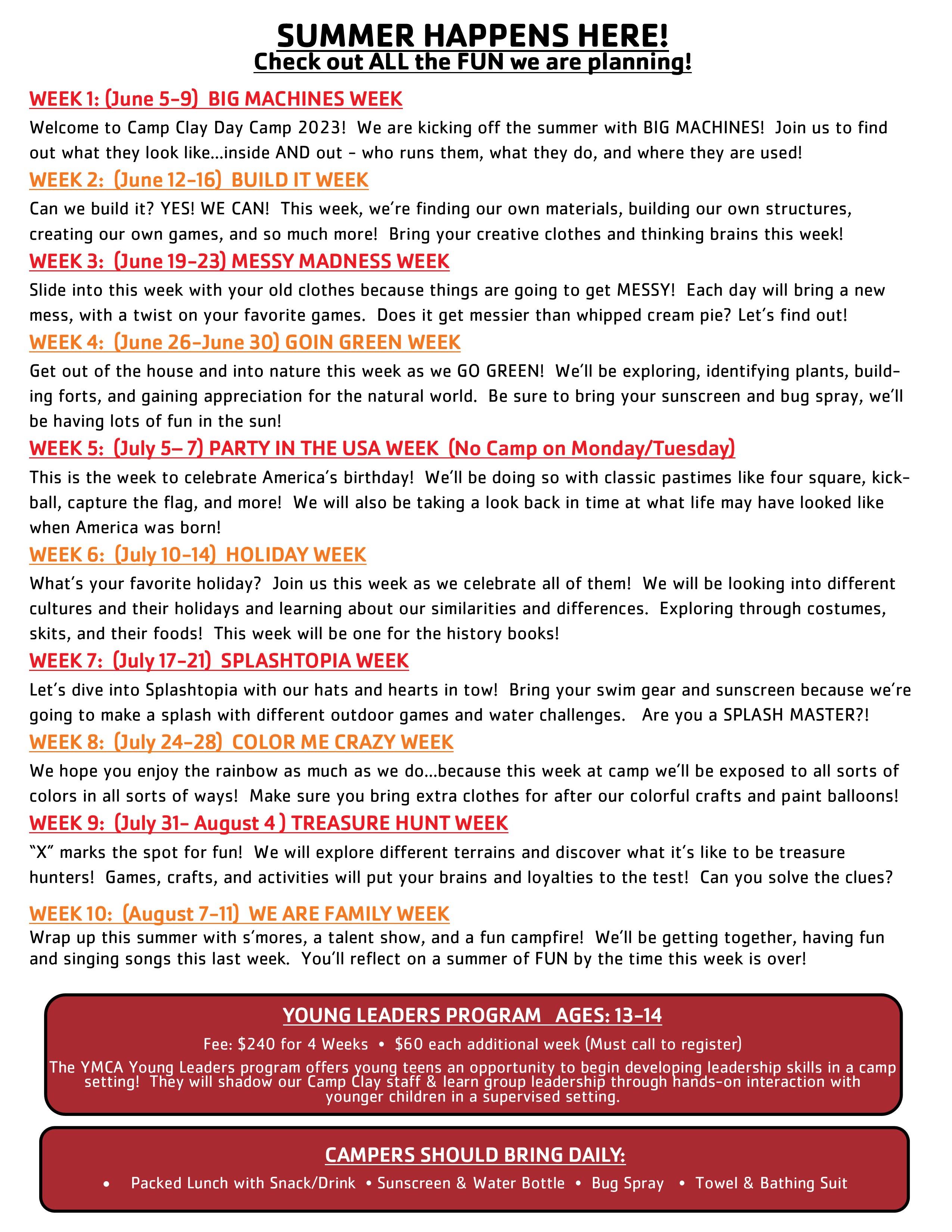 Day Camp Activities:
Active games
 
Teambuilding/Group bonding
 
Rock climbing
 
Scavenger hunts
 
Boating
 
Target sports
 
Daily swimming
 
Arts and Crafts
 
Nature centered activities
 
Sports
 
Outdoor living skills
 
Creative problem solving
 
Themed activities