AQUA PARK AND SPLASH PAD
The YMCA Camp  Clay Aqua Park and Splash pad consists of 7 water attractions and 3 floating splash mats.  We also have a boating area with canoes, kayaks, stand up paddleboards (SUP's), and peddle boats.  We have a floating raft transport over to our island in the pond.  Our biggest attraction is our water zip line!  The splash pad has a variety of different ground spouts and 6 small spray attractions for people of all ages and abilities.  The splash pad is universally accessible.  US Coast Guard  approved life vests must be worn by all swimmers in the Aqua Park.  Concessions are available at our guard shack!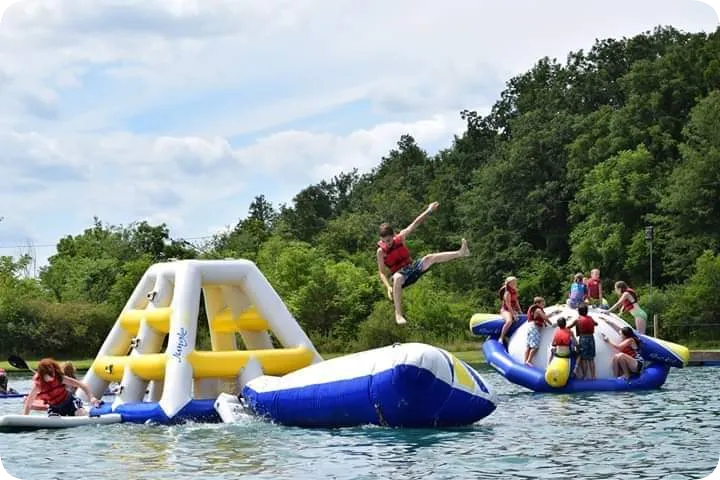 Jungle Jim w/ Blast Bag
---
The Jungle Jim has a variety of uses for swimmers.  Climb on and jump off, slide down the corners, go inside, or launch a friend on the blast bag!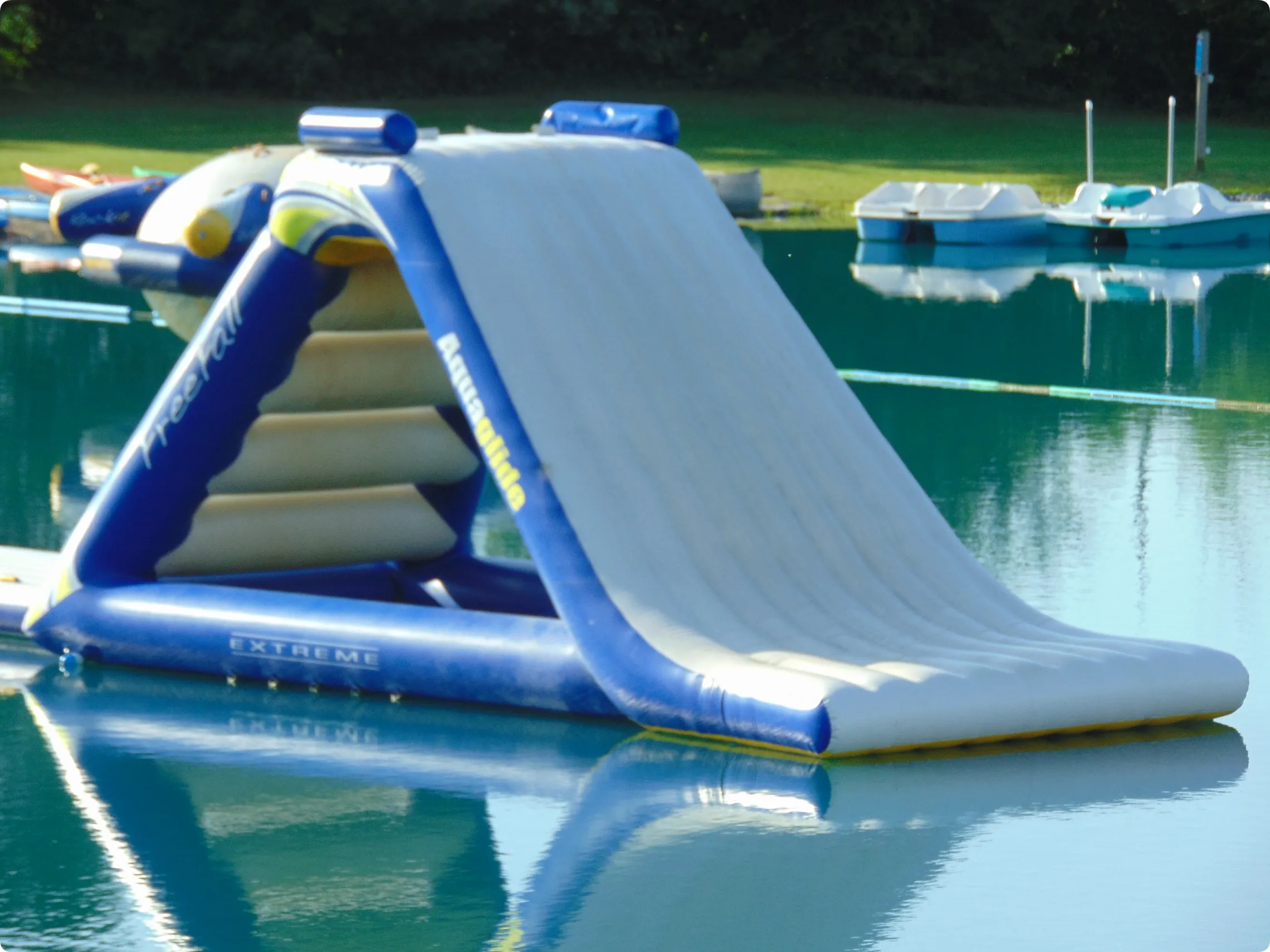 Freefall Extreme
---
You and a friend can take the plunge down the Freefall Extreme Slide!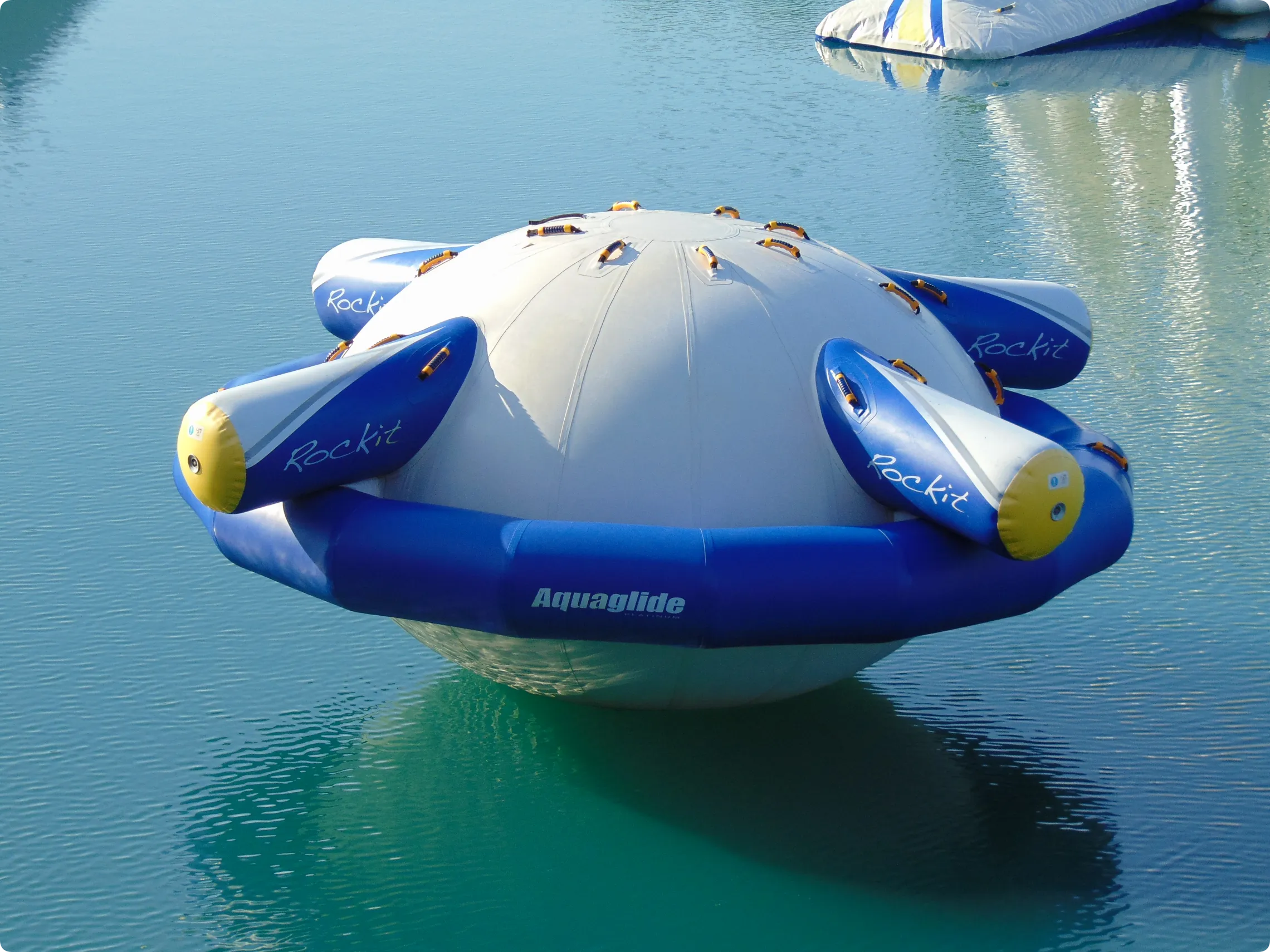 Rock It
---
Get your friends up on the Rock It and take it for a spin!  There's 2 in our park!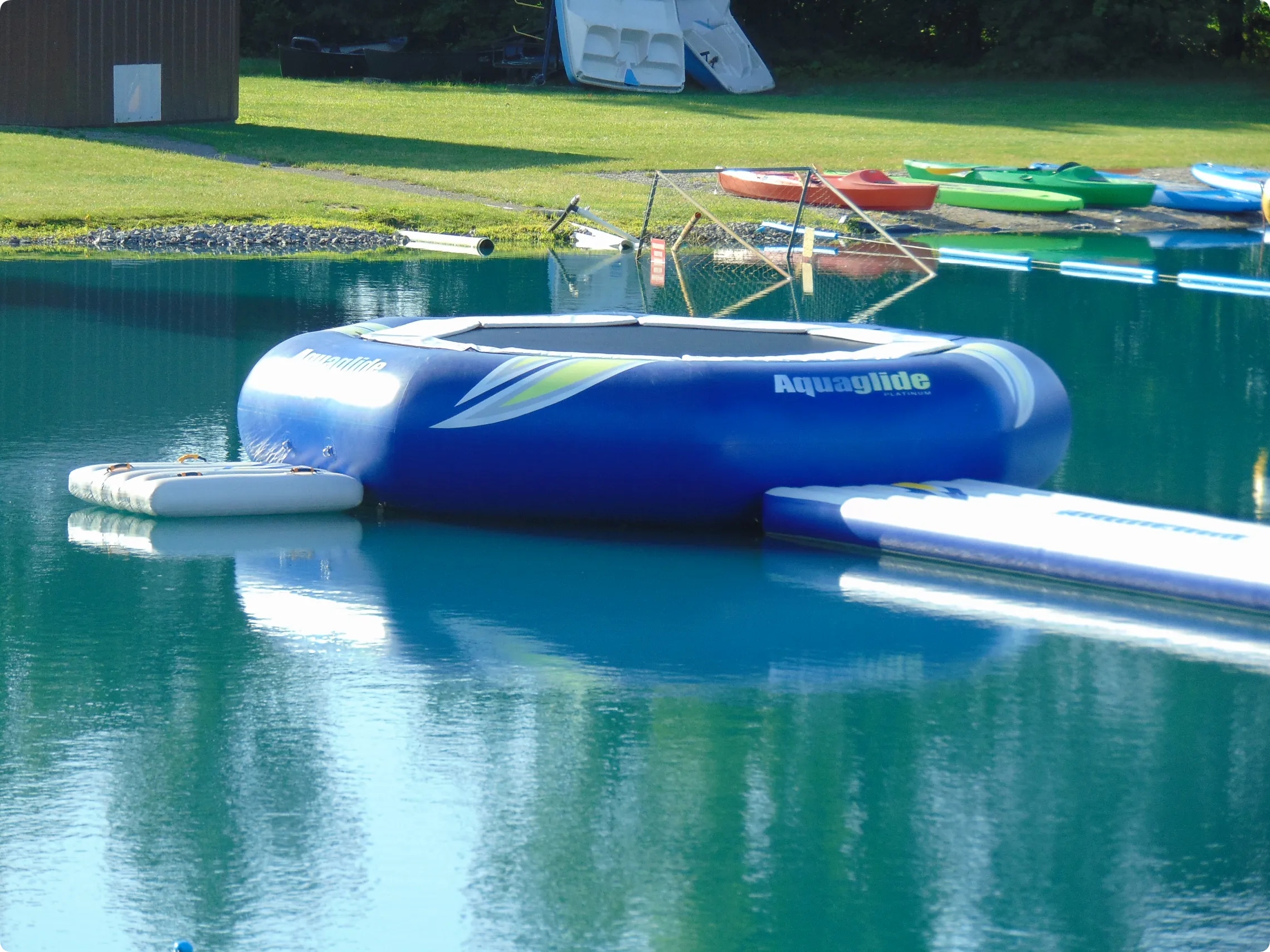 Water Trampoline
---
Jump high into the air with a friend or launch yourself out into the water on the water trampoline.  The trampoline is also connected to the slide!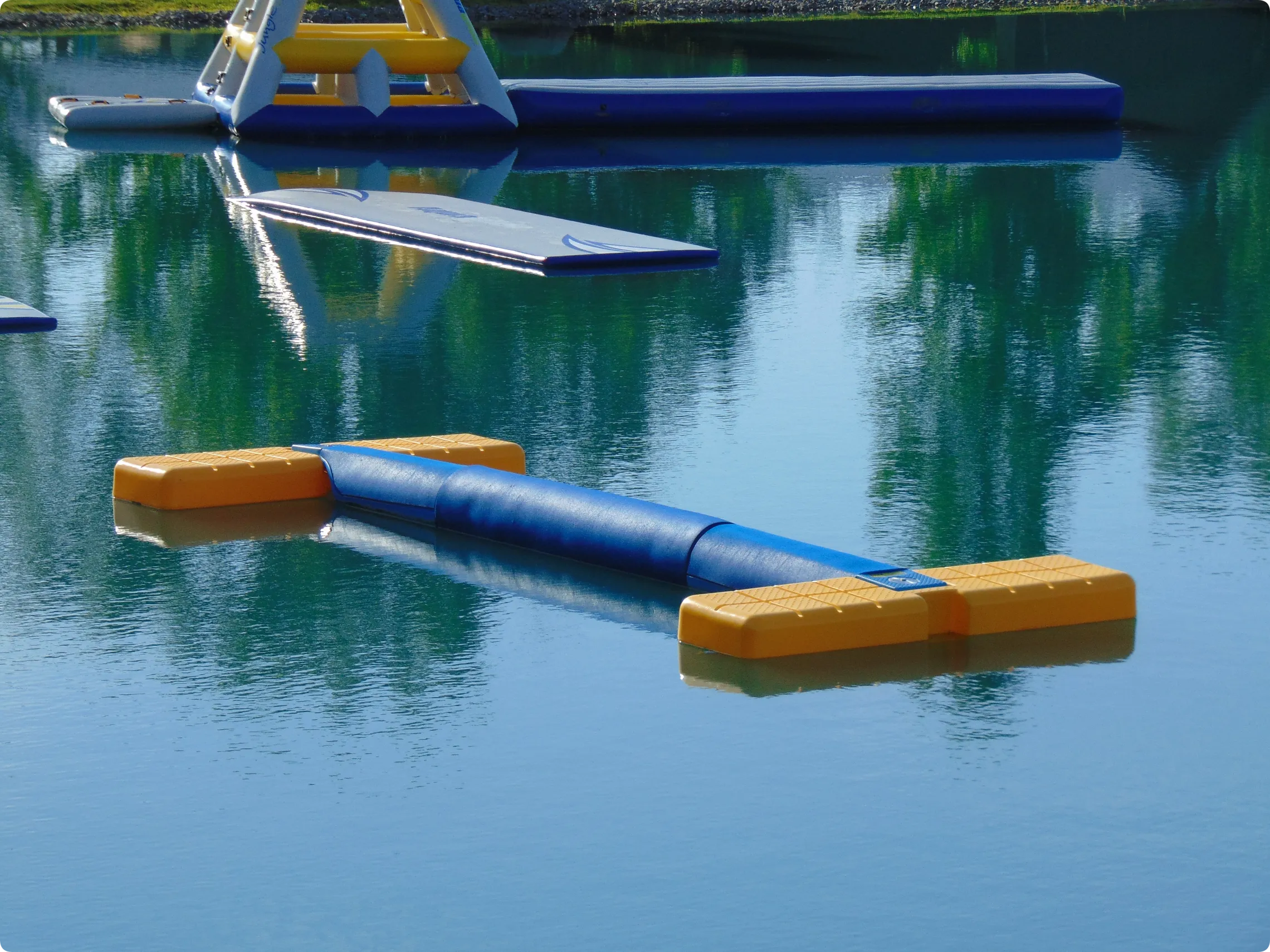 Rolling Log
---
Who can balance the longest?  Can you make it across without taking a dip in the pond?  Test your skills on the rolling log!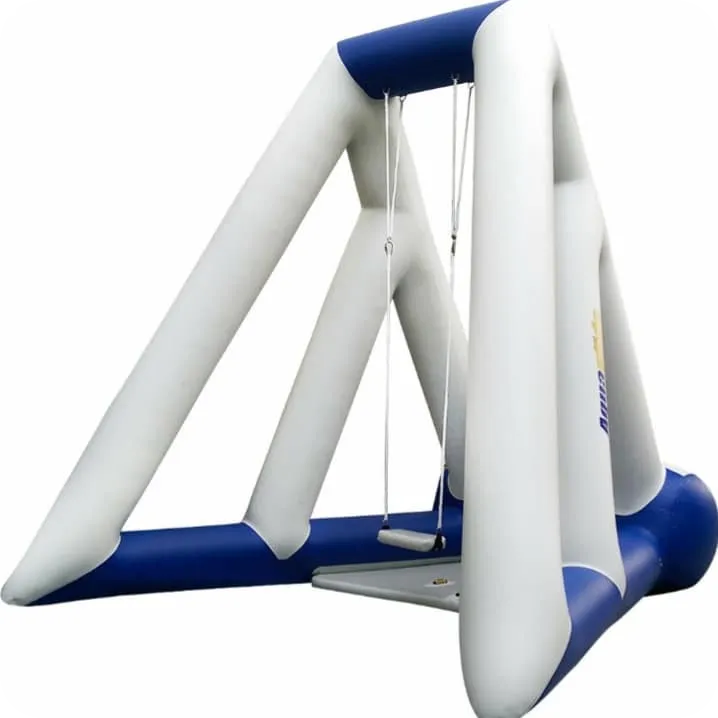 Big Swing
---
 Swing and fly into the Camp Clay pond from the big swing.  Got on the big blue hump to get the most momentum!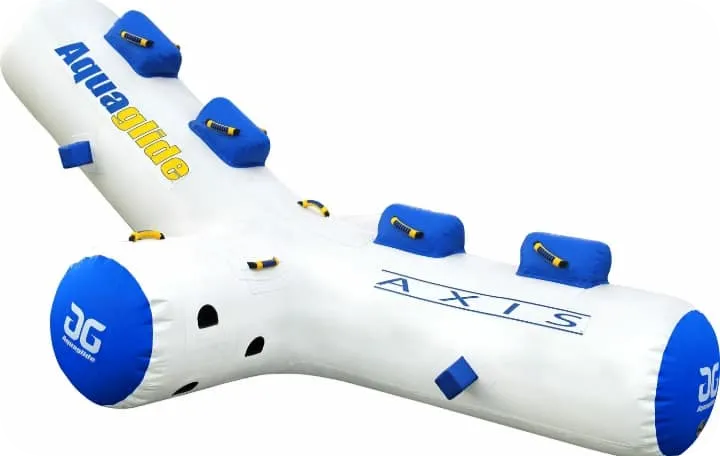 Teeter Totter
---
You and 3 other friends can rock on top of the water!  It take the whole group cooperating for maximum fun!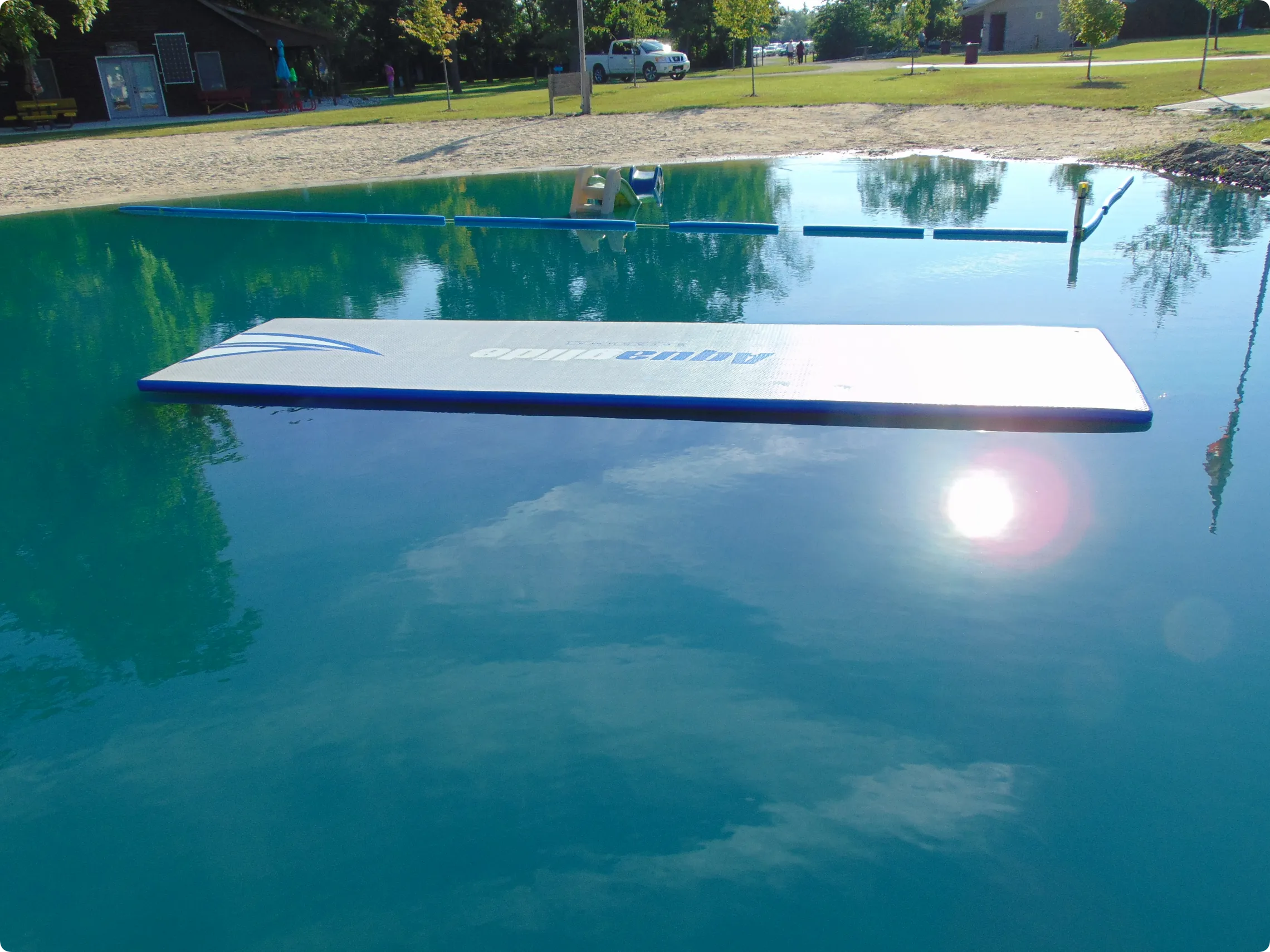 Splash Mat
---
Get up on top and walk on water!  Lay out and enjoy the sun or slide around on the slick surface!