AQUA PARK HOURS/PRICING/SEASON PASSES
YMCA Camp Clay is open for public swimming on a daily basis.  Admission includes all aquatic activities in the park.  Since we are an outdoor facility involving water based activities, we are subject to changes in the weather.  If thunder or lightning is detected in the area, we must have all swimmers exit the water and turn off the splash pad for a minimum of 30 minutes from the last time we hear thunder or see lightning.  Please check the weather and plan your visit to Camp Clay accordingly. 

We post weather updates and closing alerts on our Facebook page (@campclayVW)
Daily Schedule (weather permitting)




Opening Sat. May  27, 2023
Monday:          12p - 6p
Tuesday:          12p - 6p
Wednesday:     12p - 6p
Thursday:        12p - 6p
Friday:             12p - 6p
Saturday:         12p - 6p
Sunday:           12p - 6p
Admission Cost 
Monday - Thursday:               $5 per person
Friday - Sunday:                     $7 per person
2 years and under are free of charge.
If you are not participating in the aquatic activities, you will not be charged admission.
Discounts
Membership Discount:
Members of the YMCA of Van Wert County will receive $1 off admission per person!
(Show your YMCA Member Card for discount)
Group Discount:
Groups of MORE THAN 10 people will receive $2 off of each individual admission.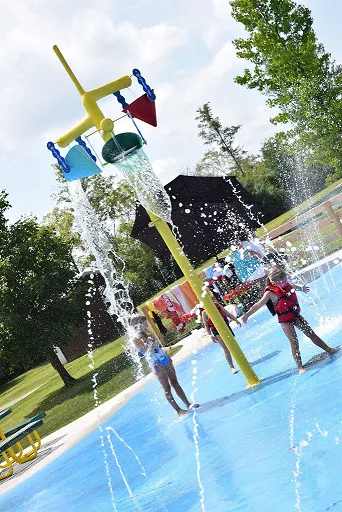 Season Passes
You can purchase season passes for individuals and families.  Season passes will provide you with admission to the park ANY DAY of the summer when we are open to the public.  Family passes will include EVERY member of your household.  Passes are laminated.  Can be purchased at the YMCA.

Y– Member price:               Non-Member price:   
$80 for individual              $100 for individual
$200 for family                  $300 for family